Sometimes people ask me... oh girl how do you do it... Four kids, a job.. activities.. really how do you do it... And the only one word I could say is... FAMILY! Really if it wasn't for my family and friends who are like my family... then I wouldn't be able to do it. My parents, sister brothers cousins friends...seriously... things wouldn't be complete.
First I have to say what the hell was I thinking about when I had 2 kids 2 days apart. Yes they are about 10 years apart and yes it wasn't a plan.. but seriously... man.. I think I'm going to have to convince them to have birthdays together... NEXT YEAR... BIRTHDAY BASH FOR 2 and 12.. oh yeah sounds good I better start convincing Lala.
And without my mama and dad.. we would well not have had a wonderful delicious birthday like we did today and Monday.. Take a look.. Look at the fun they had.. look at the mess we made.. look at my moms skills. . She made the flag banners for Santi and Lala.. skills and talent!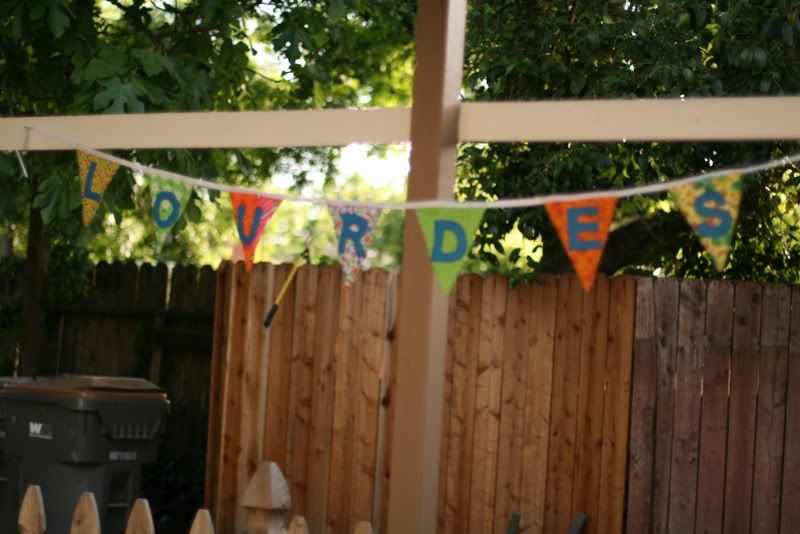 If you can believe it these are two different days... We just like to party.. and celebrate.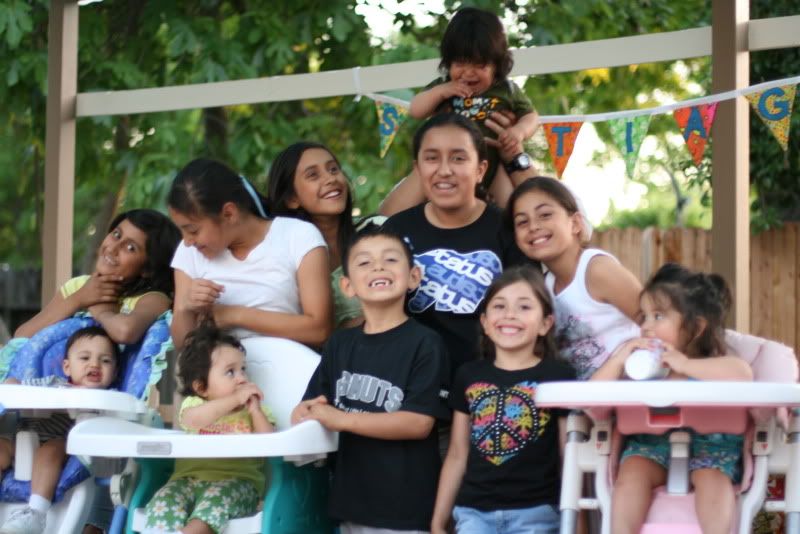 Love my dramatic girls... They were acting surprised...
And lets see if you can notice the difference between these two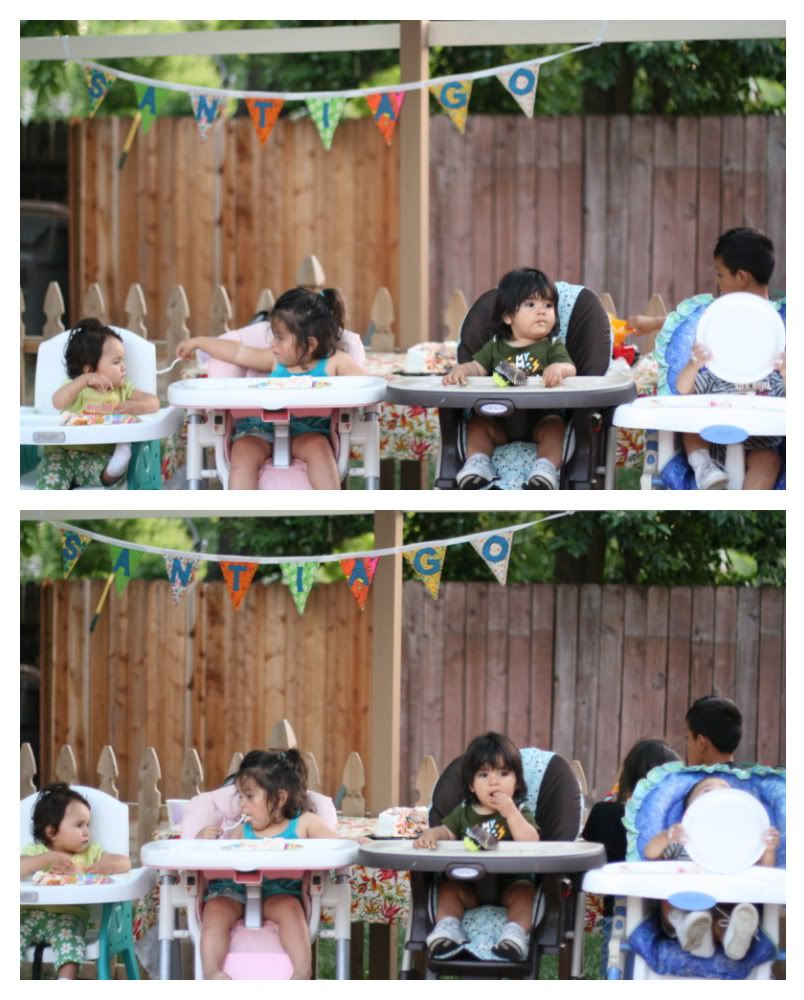 HAPPY BIRTHDAY SANTIAGO & LOURDES!
That's how we do it! WORD!