What the hell were we thinking of having a party the day after our last day of work?!?! Seriously. I know I know it was the only date we had that was open. But the craziness has just barely calmed down. Let me just say this once and I'll remember to go back to read this if I think about it again.. Never have a PARTAY the day after you work.. Because if you do... Well.. then.. then.. You'll just PARTAY!!! WOO HOO!
Most of the babies loved the pinata... Lets just say only one was terrified... guess who..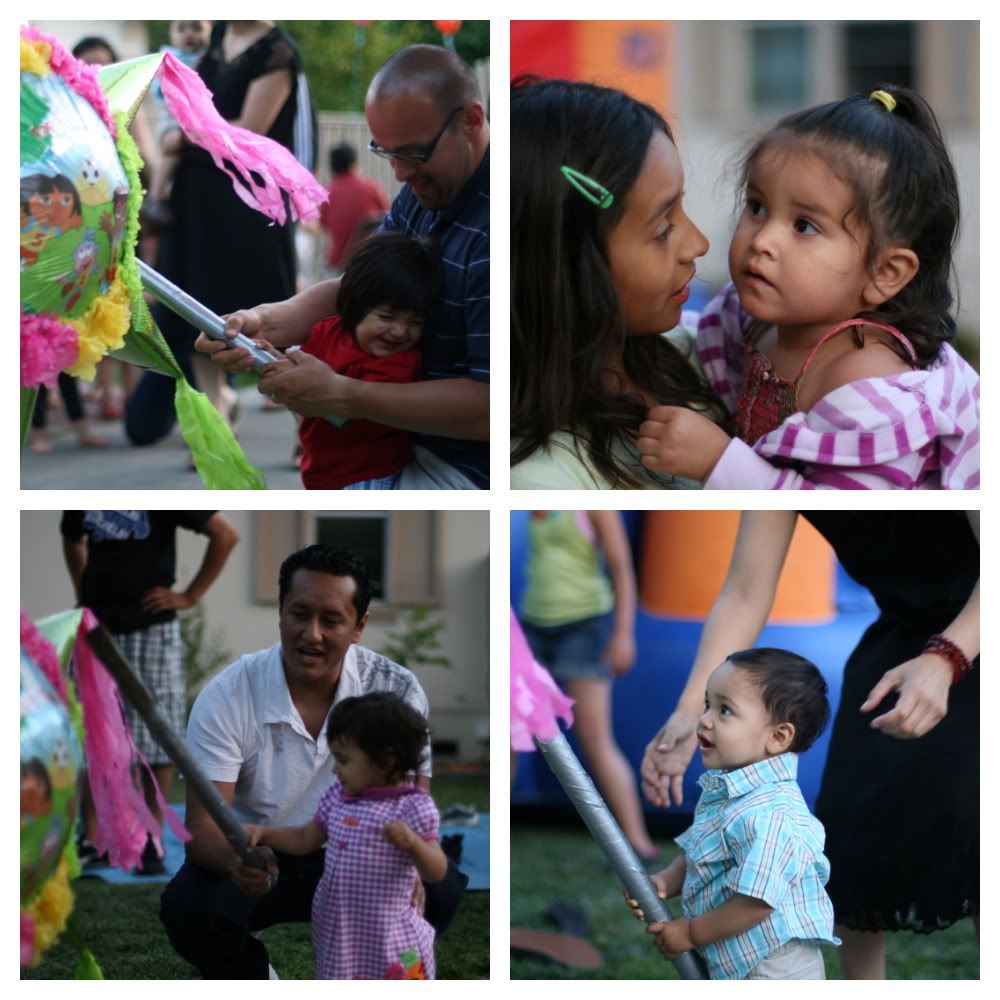 And Yes we got a piece of it too.. My Mama and Sister were beating the hell out of it!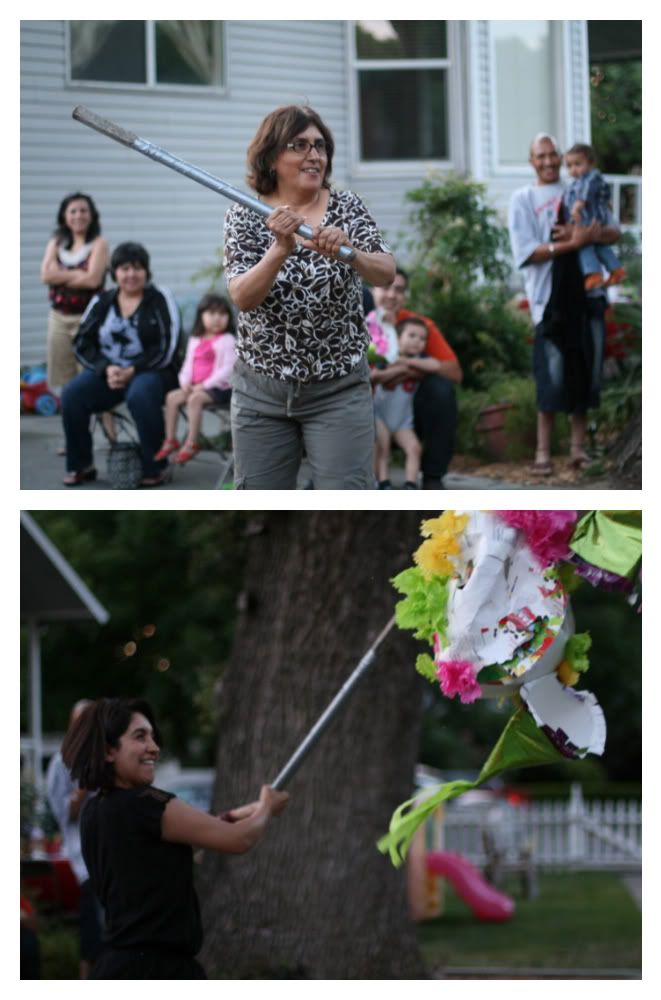 We did a quick Happy Birthday with cupcakes and cake.. They loved it.. can't you tell. (except.. i didn't get a pic of Ama.. not sure why.)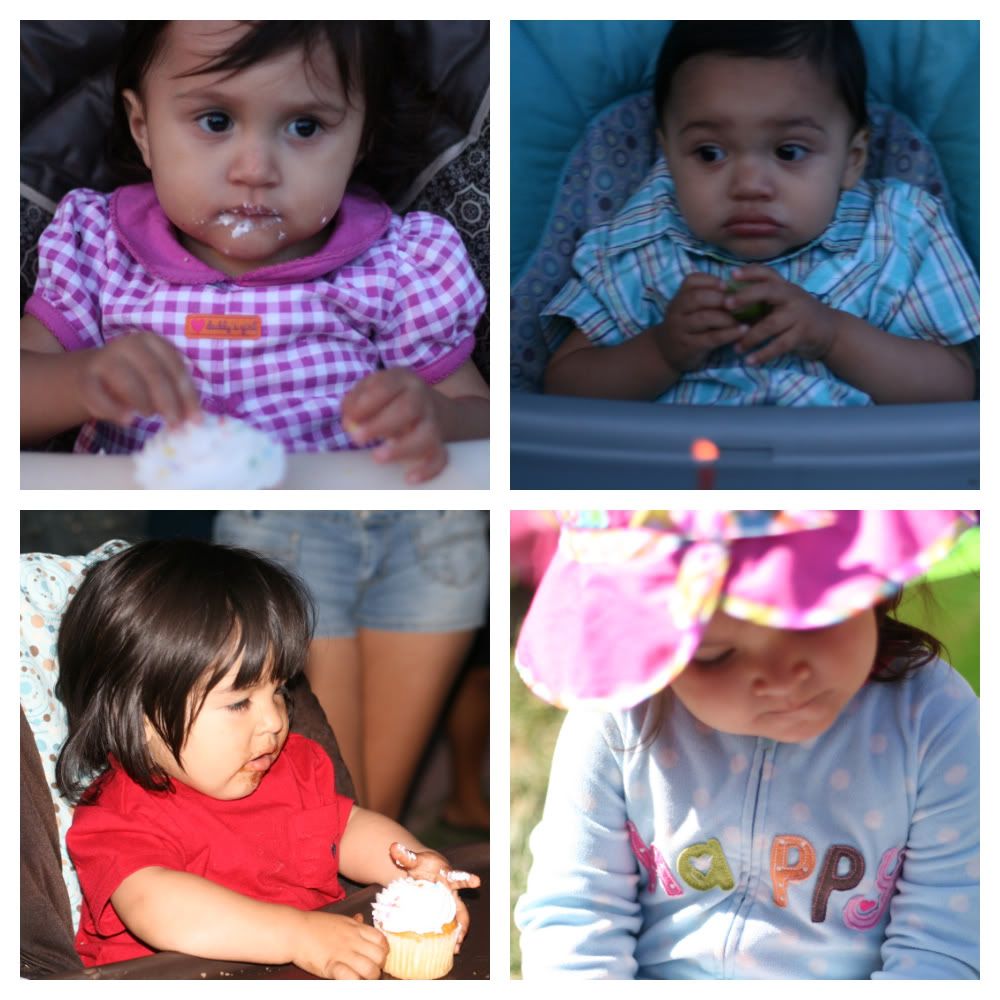 And the Partay was a blast for all ages..
Next time I have to remember to assign someone to take pictures because for some reason I don't have any pics of the MARGARITA MACHINE AND THE TACOS!! What the heck.. Jeez me.
More pictures to follow... soon... :)